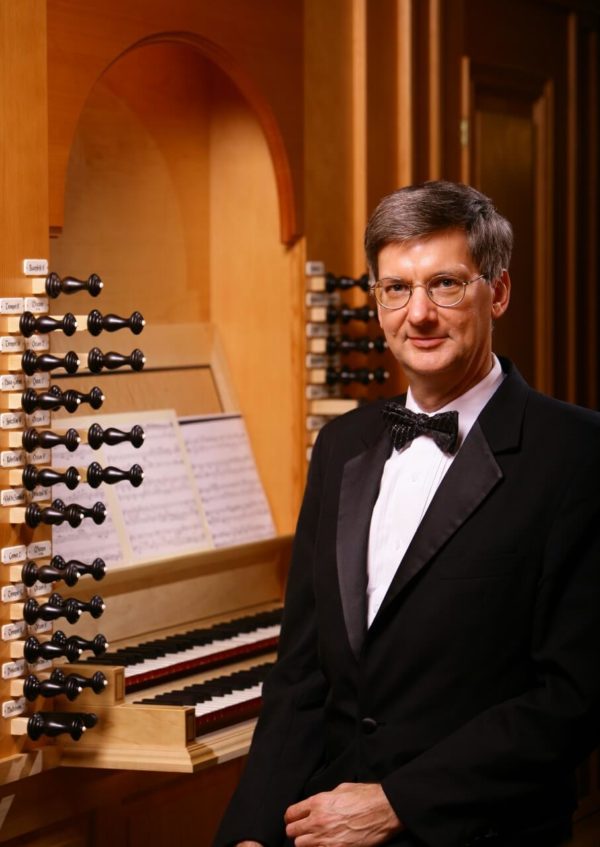 About
Until his retirement in 2020, Craig Cramer was Professor of Organ at the University of Notre Dame. Cramer holds the DMA and Performer's Certificate from the Eastman School of Music. He has studied with Russell Saunders, William Hays, James Drake, David Boe, and André Marchal (Paris).
One of the most traveled organists of his generation, Cramer maintains an active recital career that has taken him to Canada, China, Mexico, to almost every country in Europe, and to forty-four of the United States. Cramer regularly performs upon and records some of the most important historic organs in the world.
Cramer has performed for national and regional conventions of the American Guild of Organists, the Organ Historical Society, and the Association of Lutheran Musicians. Cramer performed the complete organ works of Bach during a series of eighteen concerts using a distinguished set of mechanical-action organs in the state of Indiana, and he has twice performed the complete organ works of Buxtehude.
Cramer was instrumental in the installation of a new organ hall and organ built by Paul Fritts on the campus of the University of Notre Dame, which he dedicated in January of 2005 by performing a series of ten different recital programs. This organ was the focal point of an AGO National Pedagogy Conference on the subject of Buxtehude given in September 2005.
Dr. Cramer's performances are frequently heard on "Pipedreams" (American Public Radio). He has fifteen CD recordings to his credit including releases on the Arkay, Dominant, Dulcian, Motette-Ursina, Organeum and JAV labels. He has recorded three CDs for Naxos, including a recording of works of Buxtehude on the Fritts organ at Pacific Lutheran University. Cramer currently is a Visiting Professor of Organ at Yale University.