Registering the Organ Music of J. S. Bach
July 7 @ 11:00 am

-

11:45 am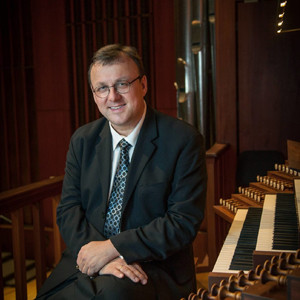 This workshop will draw conclusions from a variety of sources and will endeavor to provide answers to the following questions and issues:
1.) The examination and meaning of Bach's own registration indications found in his manuscripts. 
2.) The analysis and interpretation of Bach's suggestions for the modification and expansion of specific instruments. What could he have had in mind musically when recommending specific stops to be included with existing specifications? 
3.) What ideas for organ registration can we draw from his orchestral music/choral music? What orchestral works match the Affect of certain works for the organ? 
4.) What does the meaning of the text in Chorale arrangements teach us about registration? 
5.) How can we relate the important meaning of the Baroque key signatures to aspects of registration? 
6.) How can we realize all of these various aspects on organs that were built in the last 50-60 years to achieve, at least to a certain degree, a sound that represents the sound of the organs Bach knew?
Related Events