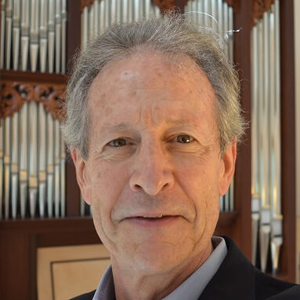 About
George B. Stauffer is Distinguished Professor of Music History and Dean Emeritus of the Mason Gross School of the Arts at Rutgers University.
Educated at Dartmouth College and Columbia University, he has published eight books on Baroque music and the life and works of J.S. Bach, in particular, including The World of Baroque Music and Bach: Mass in B Minor. He has also contributed to The New Grove Dictionary of Music and Musicians, Organ Yearbook, Bach-Jahrbuch, and many other American, European, and Asian publications. In addition, he has written for The New York Times, New York Review of Books, and The Weekly Standard. He is a former president of the American Bach Society.
As a speaker, Stauffer has lectured at Harvard University, The Juilliard School, Eastman School of Music, Yong Siew Toh Conservatory, and many other institutions, and he has presented pre-concert talks at Carnegie Hall, David Geffen Hall, Alice Tully Hall, Merkin Hall, and many other concert venues.
As an organist, Stauffer studied with Robert Elmore, John Weaver, and Vernon DeTar and served as University Organist and Chapel Music Director at Columbia University for 22 years. He is author (with George Ritchie) of Organ Technique: Modern and Early, editor (with Ernest May) of J.S. Bach as Organist, and general editor of the Leupold Edition of the Complete Organ Works of Johann Sebastian Bach. He is presently at work on a survey of the Bach organ works, to be published by Oxford University Press.
Additional information is available at: https://www.masongross.rutgers.edu/bio/George-Stauffer