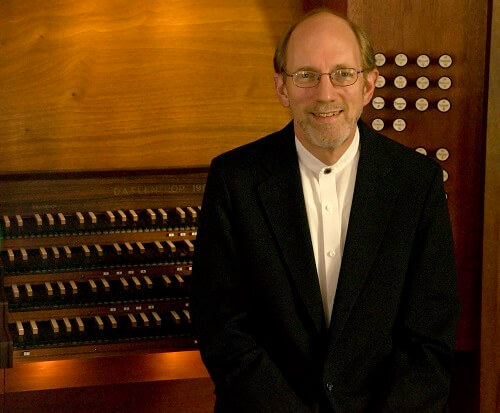 About
Organist Mel Butler was Canon Musician of Saint Mark's Episcopal Cathedral, Seattle, from 1992 until his retirement at the end of 2014. He is presently choirmaster/organist at St. Luke's Episcopal Church in Renton, WA. He taught organ improvisation and church music at the University of Washington, and as a professional violist, was Principal Guest Artist with the Onyx Chamber Players in Seattle. Prior to his Saint Mark's appointment, he was for many years Organist/Choirmaster of the Downtown Presbyterian Church in Rochester, NY. During that time, he was also Associate Professor of Church Music at the Eastman School of Music, a violist with the Rochester Philharmonic Orchestra, and Music Director of the Rochester Bach Festival Chorus. During the Viet Nam War era, he served his country as violist in the U.S. Navy String Quartet. Butler received his organ degrees from the Oberlin Conservatory of Music and the Eastman School of Music.
Mel Butler has performed in major concert halls, churches, and cathedrals in the U.S., the U.K. and Japan. He often presents master classes and lectures on various aspects of church music, choral conducting, hymn playing, and improvisation, and has appeared as a lecturer and recitalist for conventions of the AGO, the Organ Historical Society, the Westfield Center, and the Association of Anglican Musicians. His organ and choral recordings appear on the Loft and Gothic labels.
In his semi-retirement, Mel enjoys playing viola (classical and bluegrass), harpsichord, and piano; and enjoys composing, cooking, gardening, and entertaining with his wife, Mary.