Exploring Seattle and Beyond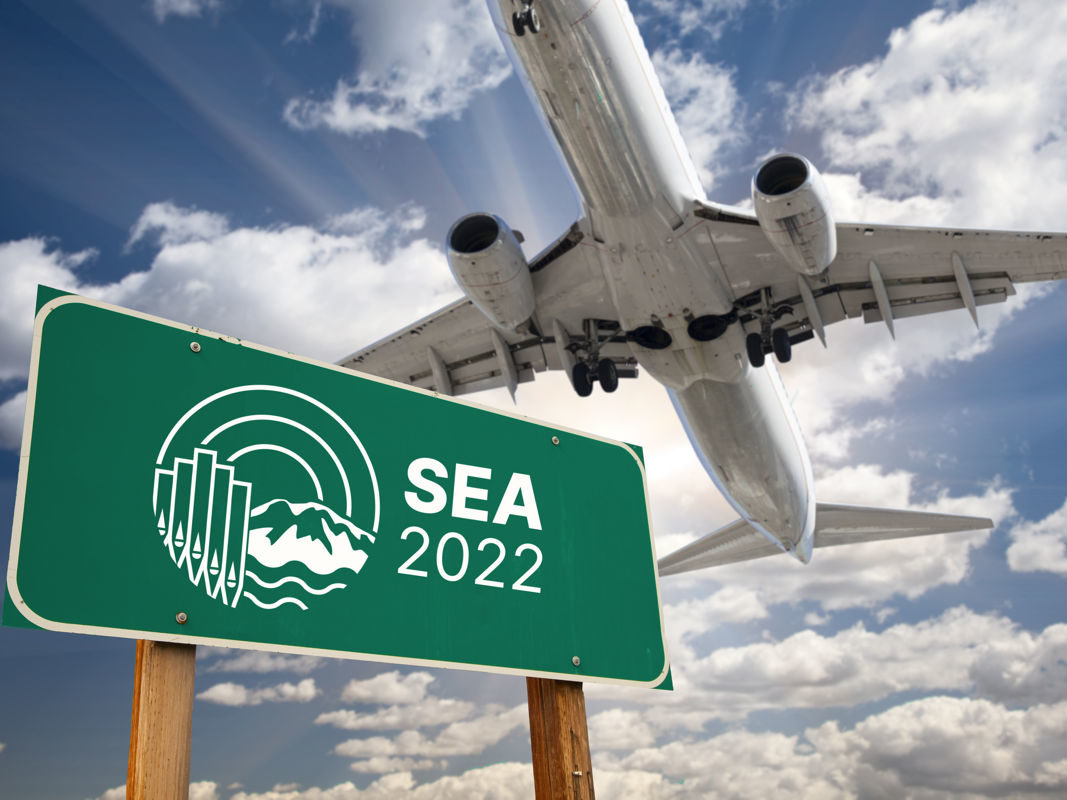 Are you arriving early or staying late?
Interested in a post-convention recital?
Or would you simply like to learn about some of Seattle's best attractions?
Below you'll find ideas for excursions nearby and further afield. To help you plan, approximate distances and links to maps and directions from the convention hotel are often given.
Please note: Links are for informational purposes only and don't imply endorsement. We've found the websites linked below to be useful, but we're not responsible for the accuracy of third-party content or for the views or opinions expressed.
Post-convention recital
We thought you might like to know about this standalone event. This is another opportunity to hear an outstanding artist and instrument!
Friday, July 8: Janet Yieh plays Ortloff Organ Company Opus 2 in recital at St. Dunstan's Episcopal Church, Shoreline, Washington (approx. 10 mi.). Click here for details about the recital.
Nearby excursions
Seattle is a haven for urban exploration and cultural offerings. We've gathered several of the top attractions near the convention hotel.
Click the links below for information, and select the mileage and time text for maps and directions.
A mile or less from the hotel
We've listed the Seattle Center attractions under their own heading (see below). Here are a few additional attractions one mile or less from the convention hotel: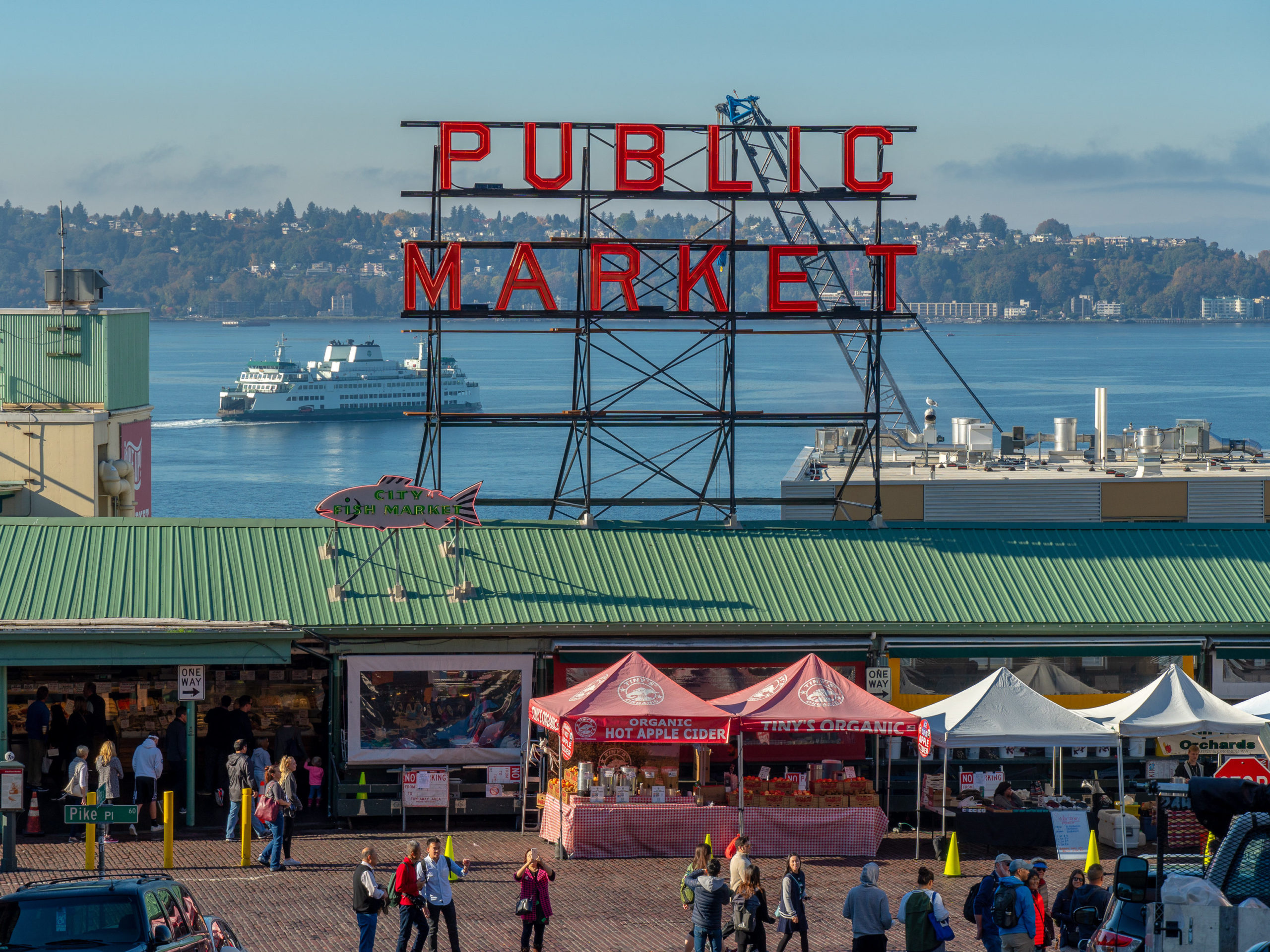 Your Instagram feed isn't complete without a visit to this quintessential Seattle landmark! While you're there, see fresh fish tossed through the air, buy a bouquet of flowers or fresh fruit, and browse local arts and crafts. The neon sign is less than 100 yards from the original Starbucks.
This is the center of the coffee universe—only half a mile from the convention hotel! Have a summertime sip (or three) where it all began. Less than 100 yards from the Pike Place Market neon sign.
Explore a collection of 25,000 pieces as well as seasonal exhibitions at the SAM. Consider also the SAM's stunning Seattle Asian Art Museum (1.8 mi.), featuring historic and contemporary artworks from China, Korea, Japan, India, the Himalayas, and other Southeast Asian countries; and, visit SAM's Olympic Sculpture Park on the Seattle waterfront (1.1 mi.), a nine-acre park covered with monumental artworks.
Located at the Seattle waterfront, this world-class aquarium includes the Underwater Dome, a spherical undersea room surrounded by a 400,000-gallon tank, where you can observe native species.
Discover Seattle on the water… and get a special AGO convention discount! The link above is for general information. Click here to get 20% off, for a harbor cruise or a locks cruise, good from July 1 through July 10!
Seattle Center attractions
Seattle Center (attractions approx. 1 mi. from convention hotel)
The 74-acre Seattle Center includes the Space Needle and is the site of the 1962 World's Fair. Today, Seattle Center is an entertainment, arts, and tourism destination. Seattle Opera, Pacific Northwest Ballet, Seattle Repertory Theatre flourish in their home venues; nearby, the newly rebuilt Climate Pledge Arena offers professional sports and popular entertainment.
Chihuly Garden and Glass (0.8 mi.)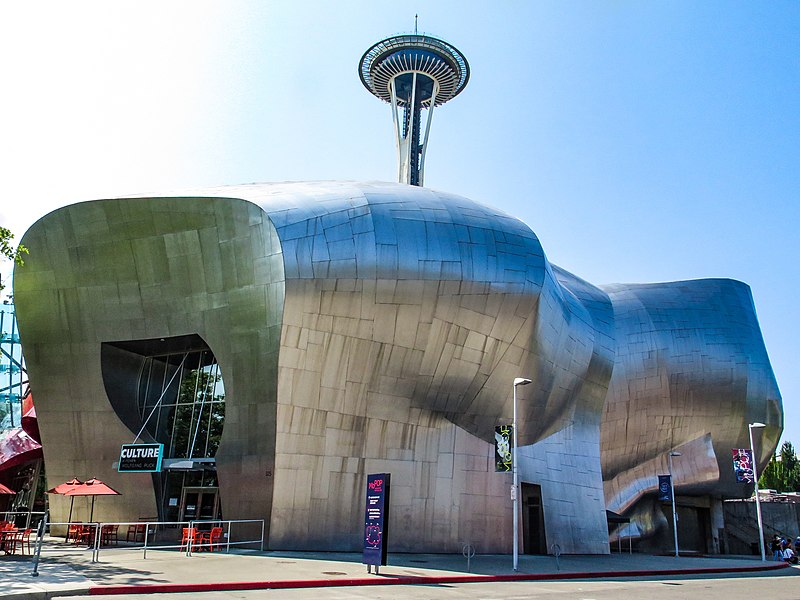 Tacoma native and University of Washington alumnus Dale Chihuly is one of the foremost glass artists of his generation. An ambitious indoor-outdoor installation and exhibit, Chihuly Garden and Glass opened at Seattle Center in 2012.
The architectural centerpiece from the 1962 Seattle World's Fair, the Space Needle was completely remodeled in 2018. A ticket to the observation deck at the top is a rite of passage for locals and tourists alike! Plan a leisurely visit to the lounge, serving sophisticated bites and potions atop the world's first (and only) revolving glass floor, 500 feet above the urban landscape.
Built for the 1962 World's Fair, the Seattle Monorail is both a tourist attraction and functional public transit.
Museum of Pop Culture (MoPOP) (0.9 mi.)
The undulating roofline by Frank Gehry makes this an architectural standout. Inside, discover collections and traveling exhibits on rock and roll, sci-fi, movies, and more.
Summertime pro sports
Catch a Major League Baseball game before or after the convention at T-Mobile Park, home of the Seattle Mariners.
Seattle Neighborhoods Sampler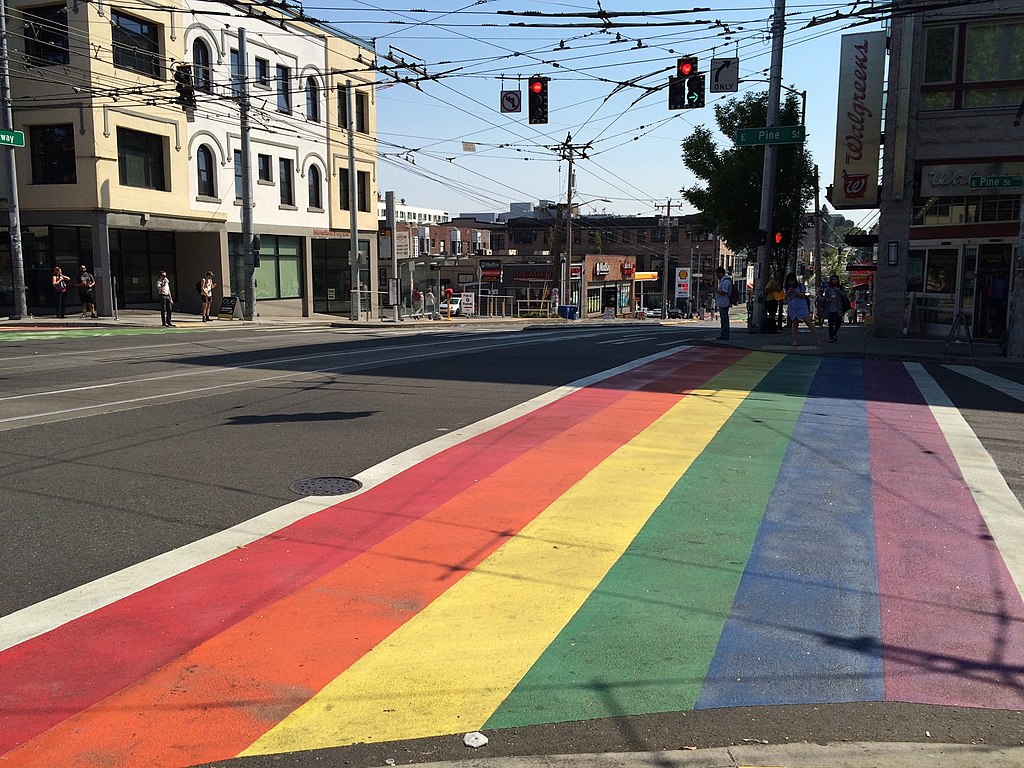 Click the links for more information (via visitseattle.org), and select the mileage text for a map and walking or driving directions from the convention hotel.
Looking for more neighborhoods? Check out visitseattle.org's neighborhood page.
Closer in
"Overlooking Puget Sound, the waterfront teems with seafood and souvenirs." Continue on from Pike Place Market to explore. Less than 15 minutes from the hotel on foot.
"The vibrant center of Seattle's LGBTQ community offers endless entertainment, morning till night." Approximately 6-8 minutes from the hotel by car.
Further afield
"This bohemian neighborhood has it all: public art, stellar views of Seattle's skyline, delicious food, and quirky shops." Approximately 12-15 minutes from the hotel by car.
"Home of the University of Washington and 'The Ave.'" Attractions include the campus of the University of Washington, the Henry Art Gallery (featuring contemporary works), and the Burke Museum (natural history, native art and culture). Approximately 15 minutes from the hotel by car.
"Overflowing with stylish restaurants, bars, and boutiques, this neighborhood with a maritime history is one of Seattle's trendiest." Allow 20-30 minutes from the hotel by car.
Washington State
Plan an early adventure or a post-convention excursion thanks to generous available dates for discounted guestrooms at the Hyatt Regency Seattle (July 1 – July 9) and discounted airfare from Alaska Airlines (June 26 – July 12).
Desert landscapes, a temperate rain forest, two mountain ranges, wine country, and the vibrant cities of Portland, Ore. and Vancouver and Victoria, British Columbia, Canada are all within easy reach.
Below we've sampled some getaways within about four hours or less from the convention hotel. Click the links below for information, and select the mileage and time text for maps and directions.
Cascade Mountains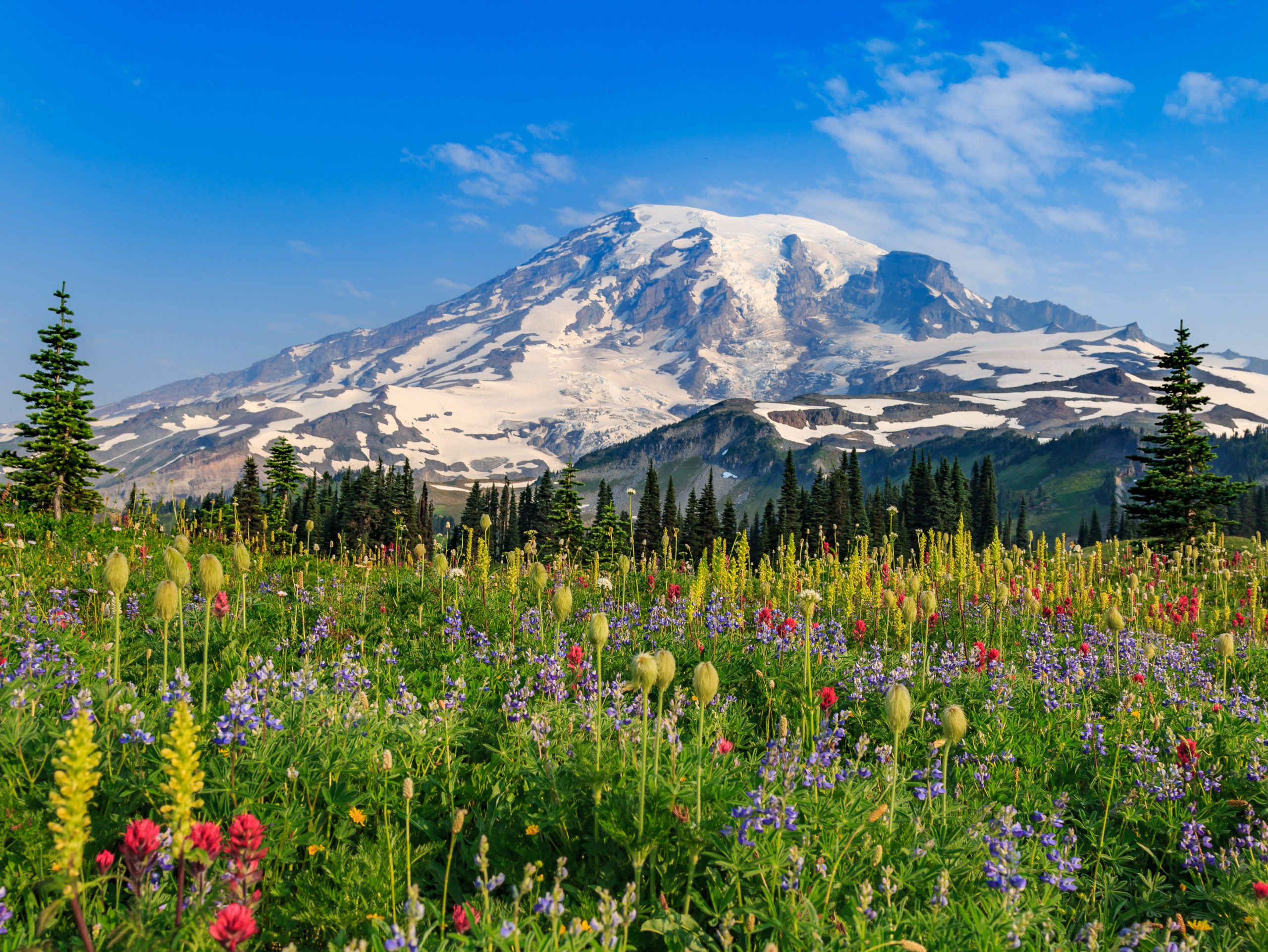 Mount Rainier and environs
North Cascades
More sites and attractions in the Cascades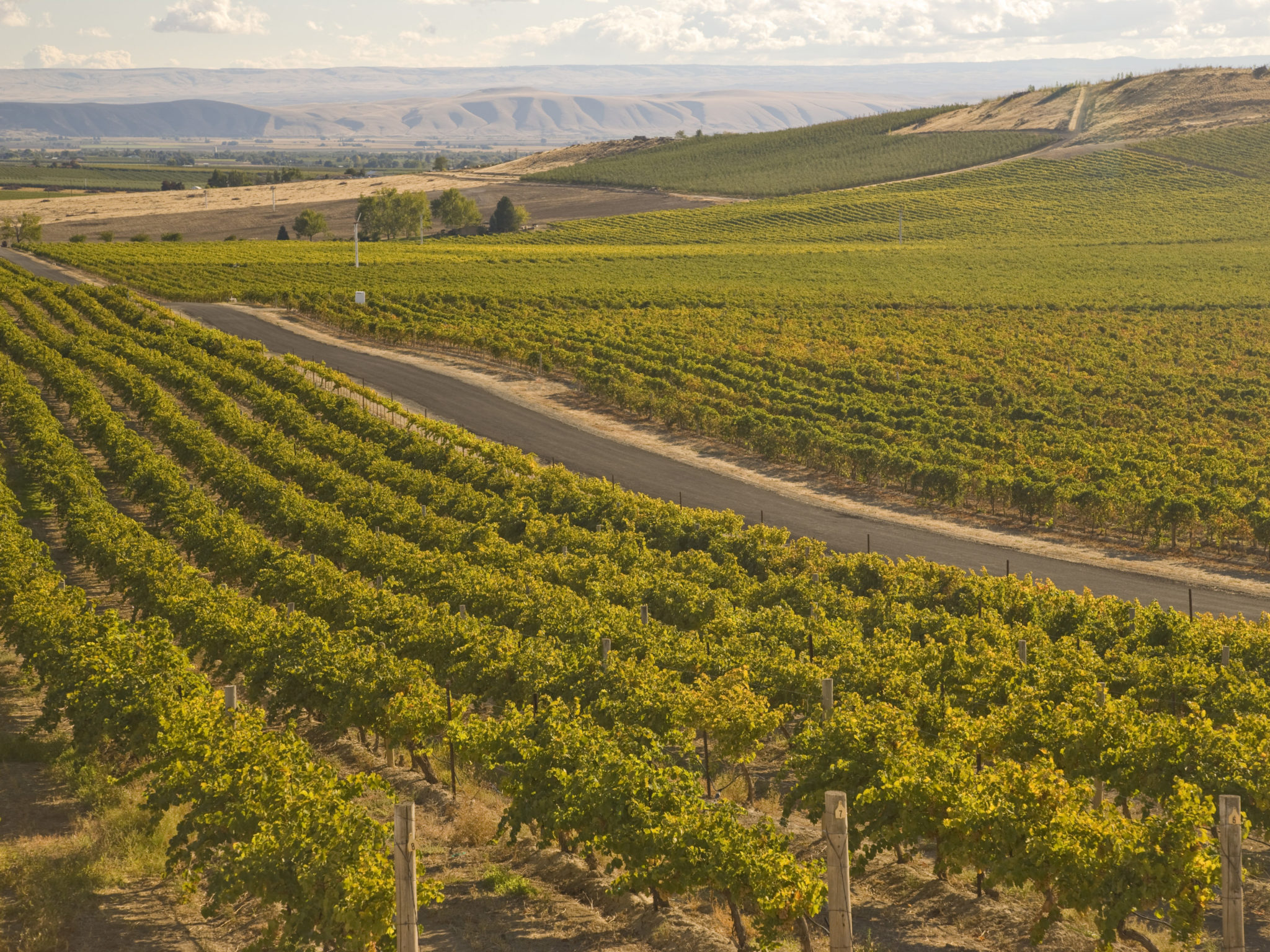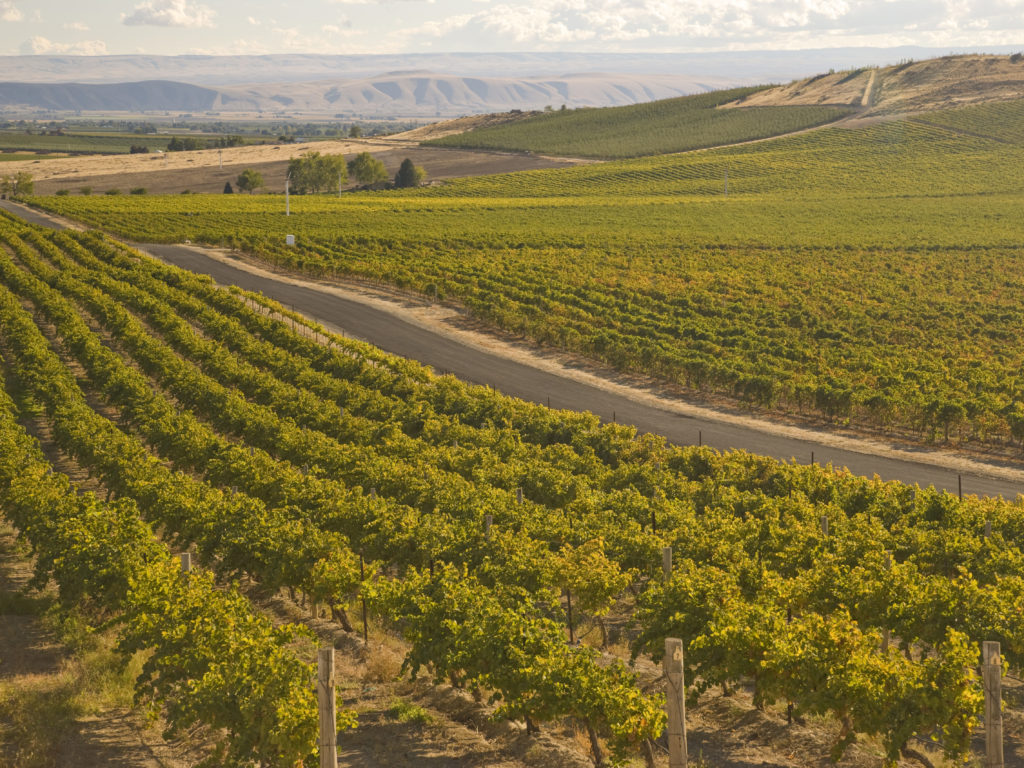 Central and Eastern Washington and Wine Country
Just past the Cascade Range on Interstate 90, head Northeast to find a region of desert climate and the stark beauty of the Grand Coulee. Or, head Southeast for wine country amid irrigated plateaus and gentle rolling hills.
For wine tourism without leaving Greater Seattle, consider Woodinville, Washington. You'll find tasting rooms for several Washington wineries (and distilleries) plus the location of Chateau Ste. Michelle, roughly 20 miles (25 minutes) northeast of Seattle by car.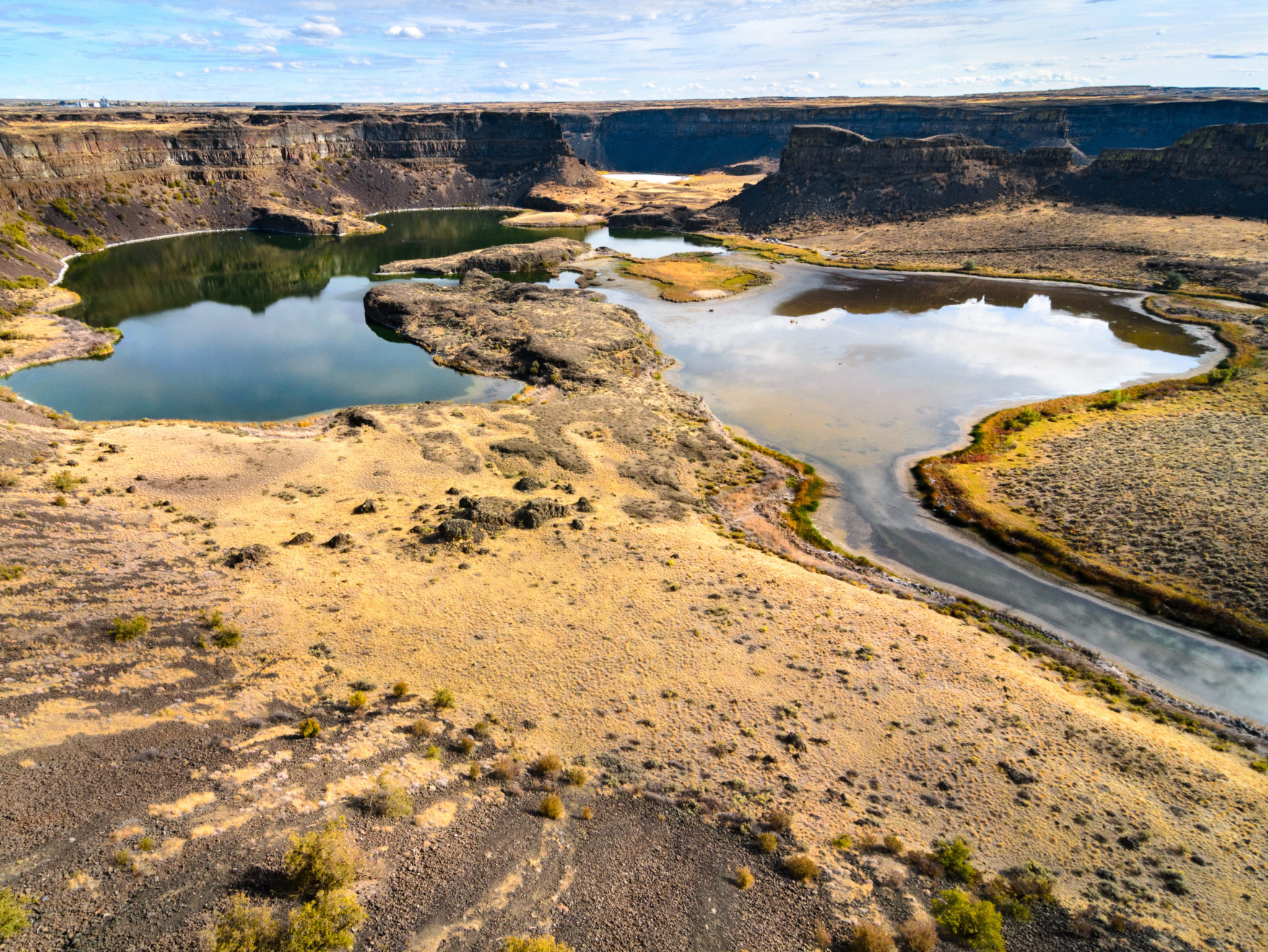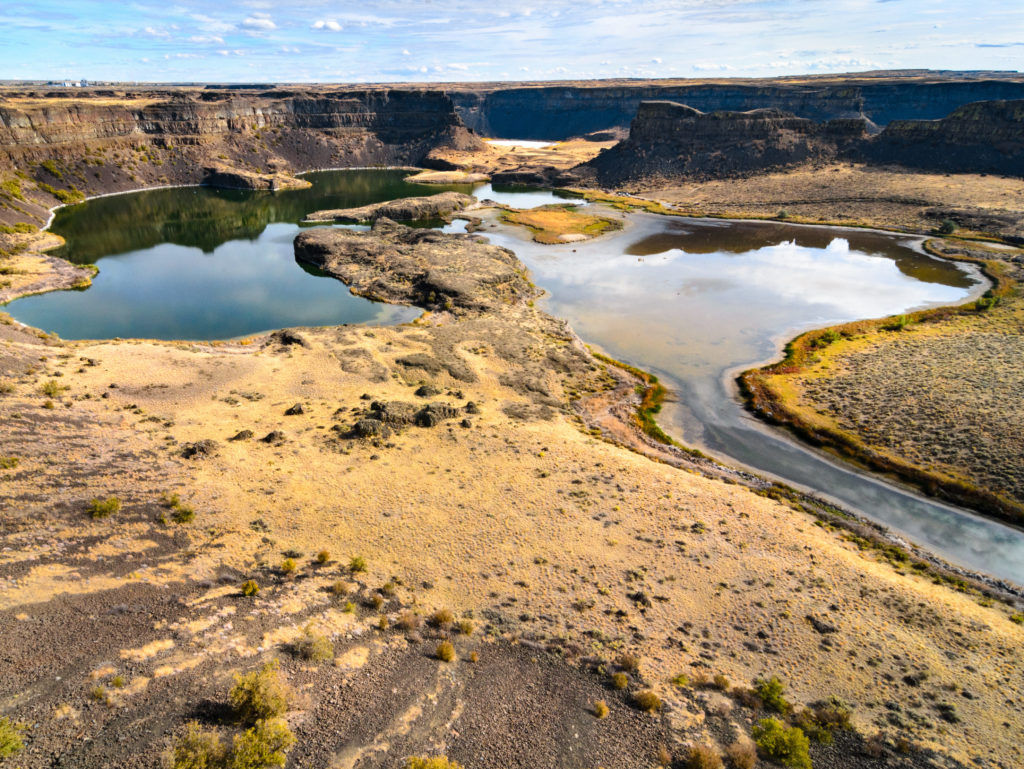 Desert landscapes
Dry Falls Visitor Center (196 mi./ 3 hours, 15 min.)
Olympic Mountains and Olympic Peninsula
The westward slopes of the Olympic Mountains, part of the Pacific Coast Ranges, include the wettest environments in the lower 48 states. The Olympic Peninsula offers a national park, secluded beaches, a temperate rainforest, and small towns and communities.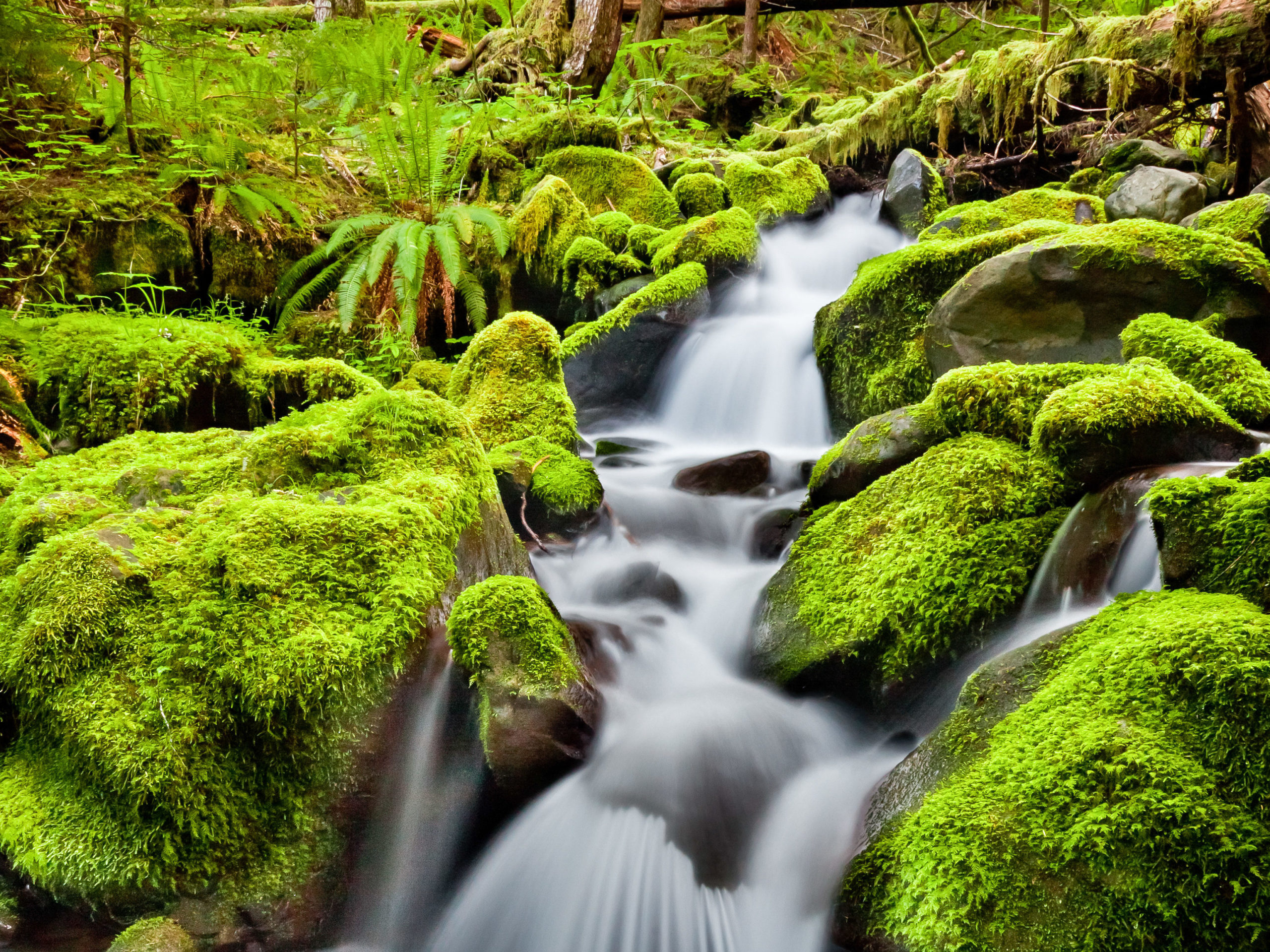 Olympic National Park (85 mi./2 hours, 30 min., includes ferry; land-only route available)
Hoh Rain Forest at Olympic National Park (217 mi./4 hours)
Best Things to Do in Olympic National Park (earthtrekkers.com)
Washington Coast
Washington's coastline is a mix of rocky and sandy beaches (including one of the longest drivable beaches in the U.S.), hidden inlets, and only a few eclectic small towns and communities. Here's a sampling:
Westport (130 mi./2 hours, 15 min.)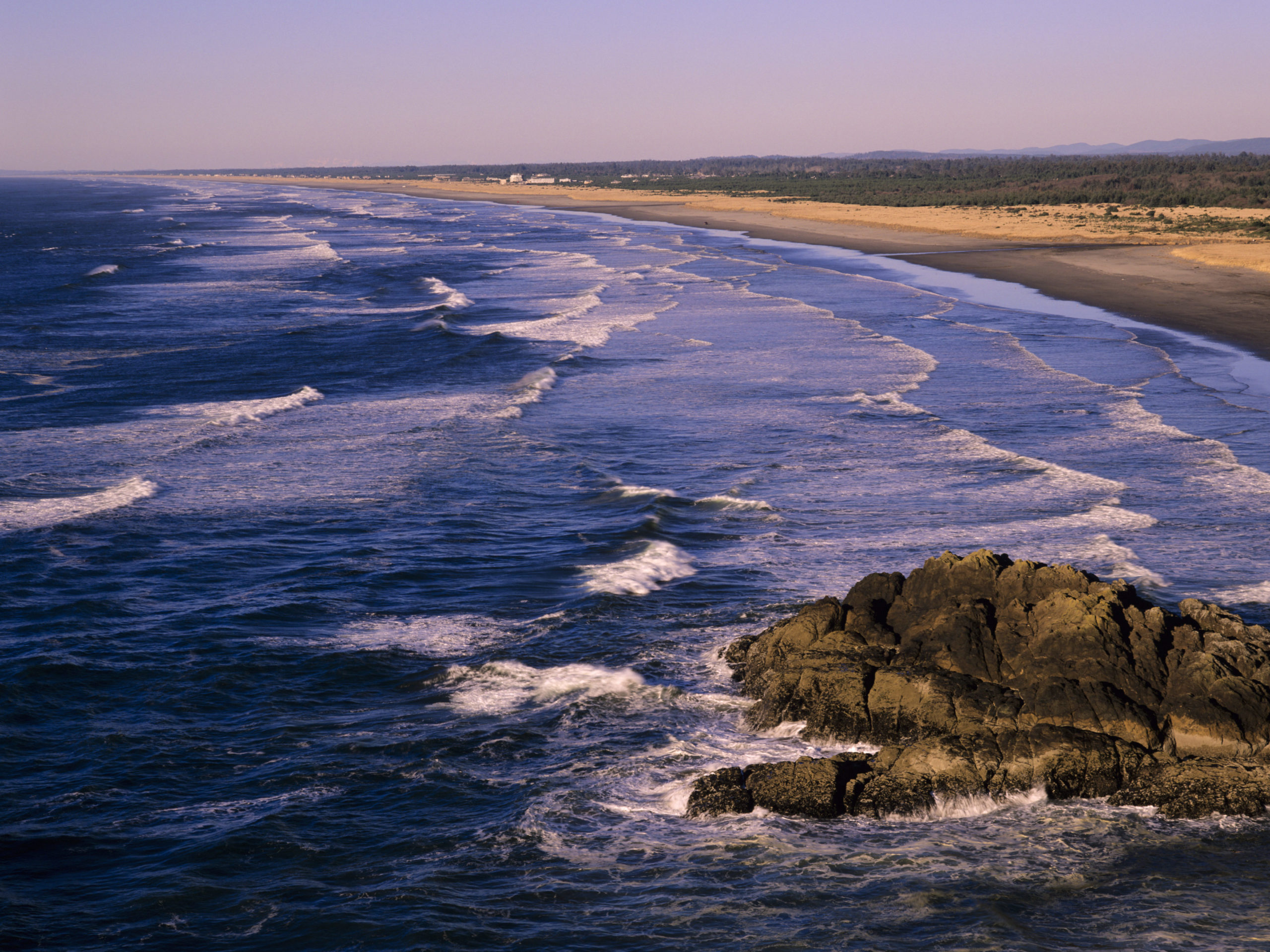 Long Beach Peninsula (172 mi./3 hours)
11 Amazing Places to See Along the Washington Coast (rootsrated.com)
Urban Escapes
It's time for international travel—to Canada! For a slice of the Old World, head to Victoria, British Columbia. Or indulge in the modern energy of Vancouver, B.C. (Remember to bring your passport.)
British Columbia, Canada
Victoria Clipper (departs 1.2 miles from the convention hotel; journey is 2 hours, 45 min.)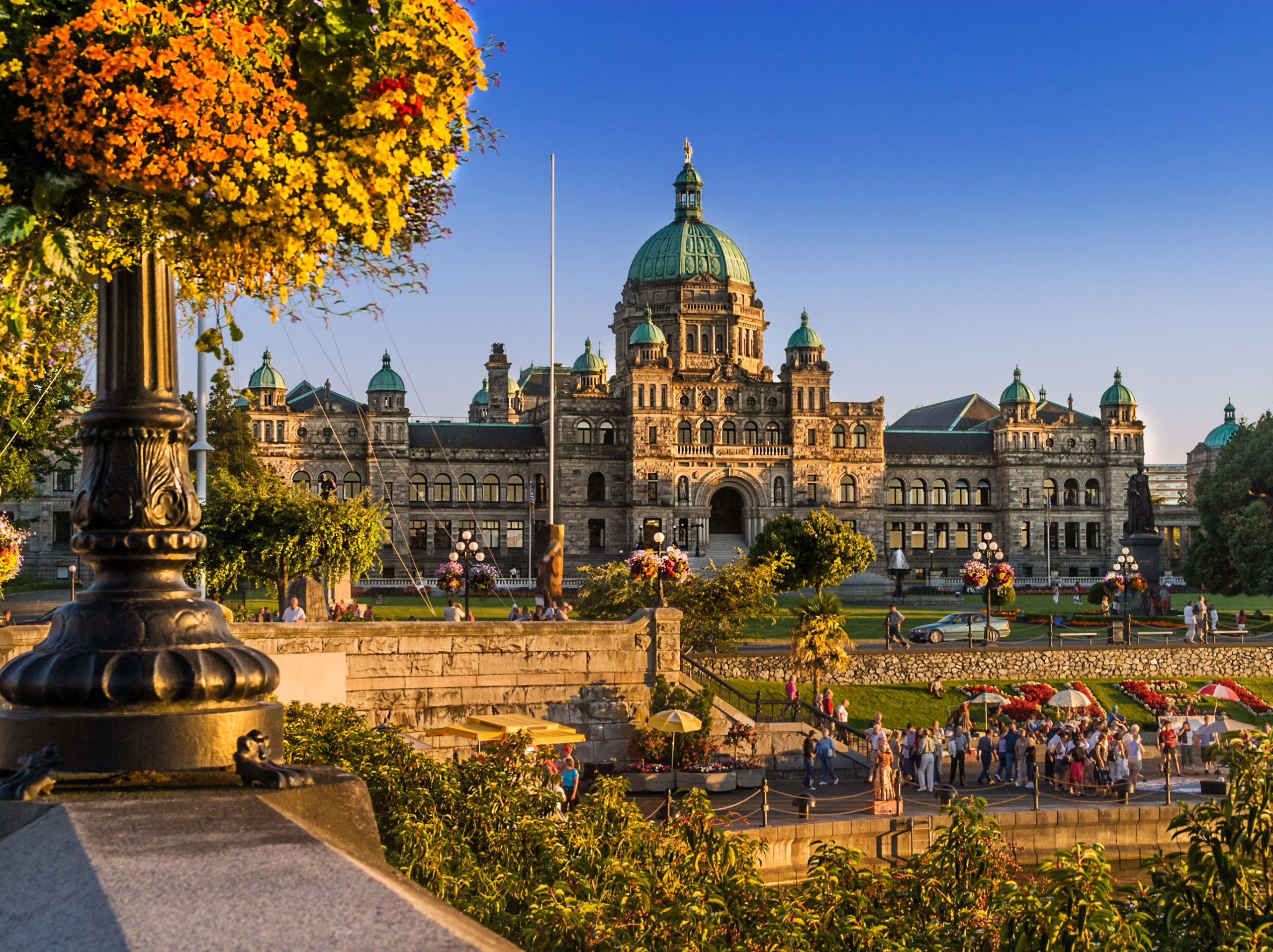 Victoria, B.C. (tourismvictoria.com)
The Butchart Gardens, near Victoria
Vancouver, B.C. (142 mi./2 hours, 30 min.)
Portland, Oregon
The bookstores, organic restaurants, and unique urban pulse of Portland, Oregon are found only a few hours south of Seattle.
Portland, Oregon (travelportland.com) (175 mi./3 hours)