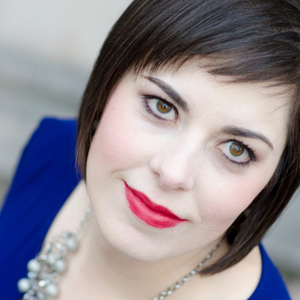 About
Jessica French is an award-winning composer and soprano. As a composer, she specializes in choral music, both sacred and secular. Her works have been commissioned and performed by various ensembles including Seattle Pro Musica, Northwest Girlchoir, Seattle Girls Choir, Choral Arts Northwest, and Opus 7 Vocal Ensemble. Her music has been performed at Pacific Northwest venues including Benaroya Hall, St. James Cathedral and St. Mark's Cathedral in Seattle, and at the Oregon Bach Festival, as well as internationally in Poland, the Czech Republic, and at Gloucester Cathedral.
Jessica has a rare neurological ability called synesthesia, in which various senses are linked to one another, mainly in the form of colors associated with notes, timbres, and words. This ability lends a unique voice to her writing style, which has been described with terms such as "lyrical, sweeping lines…deeply impassioned…atmospheric…shimmering harmonies." Jessica's awards include being a finalist for the American Prize in multiple years, the ASCAP Plus Award, and the 2020 AGO/ECS Publishing Award in Choral Composition, with a world premiere at the 2022 AGO National Convention. Her compositions are available through The French Press, MusicSpoke, and E.C. Schirmer as part of the Dale Warland Choral Series. In addition, eight of her choral works have been endorsed by Project : Encore and included in their Catalog of Contemporary Choral Music. Jessica has served as the Repertoire and Resources Chair for Composition for the Washington State ACDA and on the National AGO Career Development and Support Committee.
As a soprano, Jessica is a section leader at St. James Cathedral and Epiphany Parish in Seattle. She also sings with Choral Arts Northwest, where she was named Composer-in-Residence for the 2021-2022 season. Jessica received her foundational training in music at the Madeleine Choir School in Salt Lake City, Utah. She received a Bachelor of Music degree in Organ Performance from Indiana University Jacobs School of Music and a Master of Music degree in Organ Performance from Yale University. After moving to the Seattle area in 2011, Jessica refocused her musical efforts toward composition, and has composed and arranged nearly thirty choral works during that period.