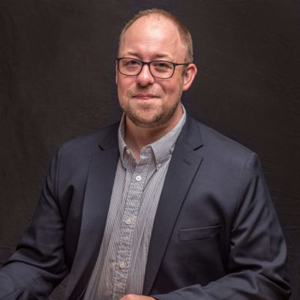 About
Kevin Simons, CAGO, is the Editor for St. James Music Press and Associate Professor and Director of Choirs at Saginaw Valley State University where he teaches applied and class voice, choral methods and conducts both the Cardinal Singers and the Concert Choir. He holds degrees in vocal performance, choral conducting, and music education from the University of Oklahoma, Central Michigan University, and Boston University. He is also the Director of Music and Organist at St. John's Episcopal Church in Saginaw and the Director for the Sewanee Church Music Conference, the oldest conference for musicians serving the Episcopal Church. . Since 2007, he has been the Choral Director for the Baroque on Beaver Island festival.
As the Editor for St. James Music Press, Kevin oversees the publication of choral and instrumental music used by churches throughout the world.
Well known as a builder of choral programs, Kevin is a frequent choral and vocal clinician. His choirs have sung with the Saginaw Choral Society, Saginaw Bay Symphony Orchestra, and for conferences of the American Choral Directors Association and National Music Teachers Association. He resides in Saginaw, Michigan, with his wife Amy and their children, Claire and Henry.