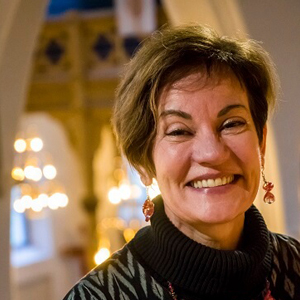 About
Kimberly Marshall is known worldwide for her compelling programs and presentations of organ music. She currently holds the Patricia and Leonard Goldman Endowed Professorship in Organ at Arizona State University and the Hedda Andersson Visiting Professorship at the Malmö Academy of Music.
Kimberly's recording Celebrating Notre-Dame, released in 2021, includes music spanning five centuries, played on the world's largest meantone organ in Göteborg, Sweden. In addition to her research into historical performance practice, she has recently investigated the use of sound vibrations in a restorative practice. She has led organ sound meditations at venues internationally, including the Göteborg International Organ Festival in 2020. A current focus of Kimberly's scholarship is the creation of an online Encyclopedia of the Organ, which she hopes to launch at the end of 2022.
See http://www.kimberlymarshall.com/ or visit https://www.facebook.com/KimberlyMarshall.organist.